Welcome to Minnesota Veterinary Associates Melrose
Your Veterinarian in Melrose,MN
Call us at (320) 256-4252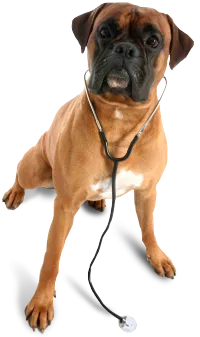 Minnesota Veterinary Associates is a full-service veterinary clinic providing complete care for small animals (dogs and cats) and large animals (including cows, horses, sheep, goats, and pigs) to central Minnesota and the surrounding area.
Since 1929, Minnesota has provided exceptional compassionate veterinary care to animals of all varieties. We look forward to working with you to ensure you and your pet enjoys many healthy, happy years together, and that your farm animals receive the best in veterinary care.
Our clinics are equipped with the latest veterinary medical equipment. Our state-of-the-art facilities include laboratory, surgical suite and grooming area. Our veterinarians and staff receive continuing education that keeps them on the cutting edge of veterinary medicine, resulting in expert, advanced treatment for your pet.
In addition to small animal services, Minnesota Veterinary Associates is proud to continue our tradition of providing extensive veterinary care services for large animals, including cattle, horses, pigs, sheep and goats. We work with many small family farms and are proud to offer this valuable service to our clients.
At Minnesota Veterinary Associates Melrose, we treat your pets like the valued family members they are.

Melrose Veterinarians | Minnesota Veterinary Associates Melrose | (320) 256-4252
222 Country Rd 173 SE
Melrose, MN 56352